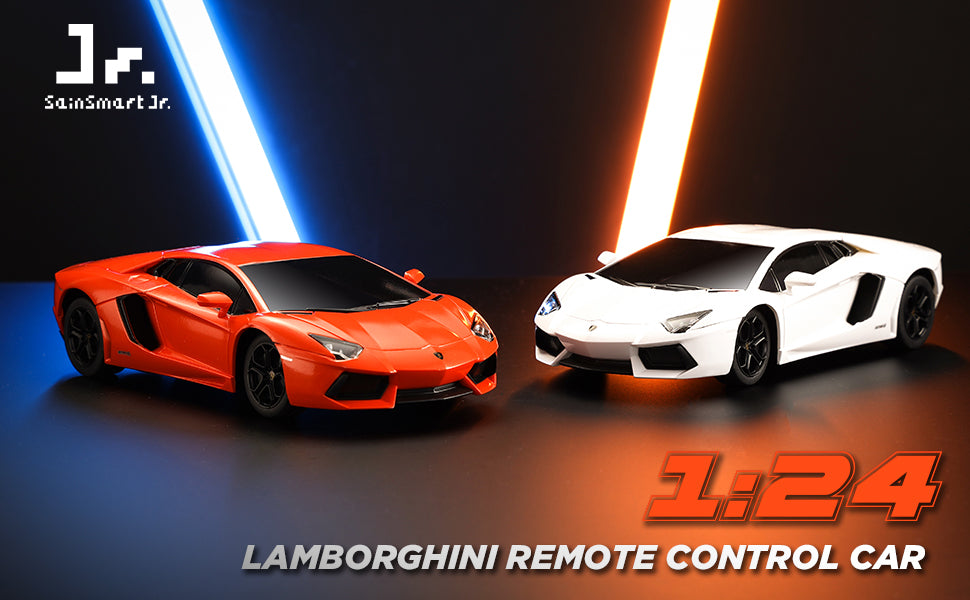 Nicely detailed as a Lamborghini model for adults, easily operated as a Lamborghini toy car for kids.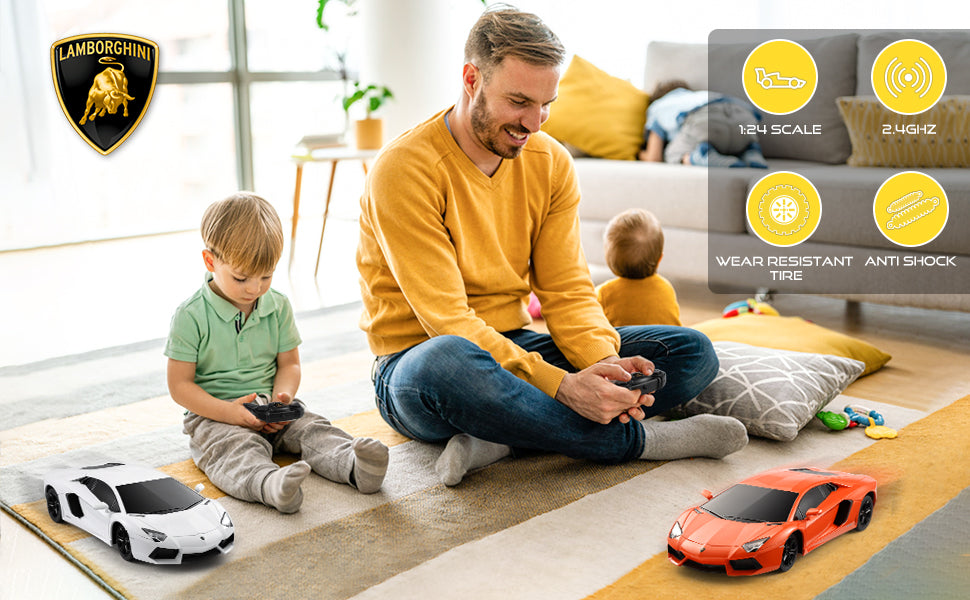 How to Pairing: 

Put the battery on the remote control car and the remote control, and turn on the remote control car and remote control switch at the same time to pair them.
Please Note:

 

Please replace the batteries when the LED indicator dims to indicate that the battery is low. When the battery power is low, the speed of the rc car will slow down.